Researcher and nurse Maria Wahlström is now presenting her doctoral thesis on MediYoga for patients with atrial fibrillation. It is the largest study ever done in Sweden.
- MediYoga gives patients a better quality of life, lowering blood pressure and heart rate," she says.
Maria Wahlström has been researching MediYoga since 2009. It is a calm form of yoga that consists of specially designed breathing exercises, meditation and stretching of the chest muscles. It is not physically demanding as other forms of yoga can be, but is suitable for everyone regardless of age and fitness level.
It all started when she was asked to organise a yoga session at a wellness day at Danderyd Hospital, where she worked at the time.
- Through my own interest in yoga, I had come to know the man who has developed MediYoga in Sweden. I invited him to hold a yoga class for the staff. It was a success," says Maria Wahlström, who was encouraged by her boss at the Heart Clinic to start a research project on MediYoga.
Useful tools
Maria Wahlström's research shows that MediYoga improves the quality of life of patients with paroxysmal cardiac fibrillation. The characteristic feature of the disease is that the fibrillation comes in the form of attacks that can last from a few minutes to several days. These are often anxiety-provoking for the patient who may experience shortness of breath and pressure across the chest.
But patients who practice MediYoga feel less anxiety, not only about having a flicker attack but also during the attack itself. In addition, their blood pressure and heart rate are lowered.
- They feel that MediYoga has given them useful tools," she explains.
Many of the patients who participated in the studies are older and have never tried yoga before, but there were no problems getting them to participate. On the contrary, they find yoga exciting.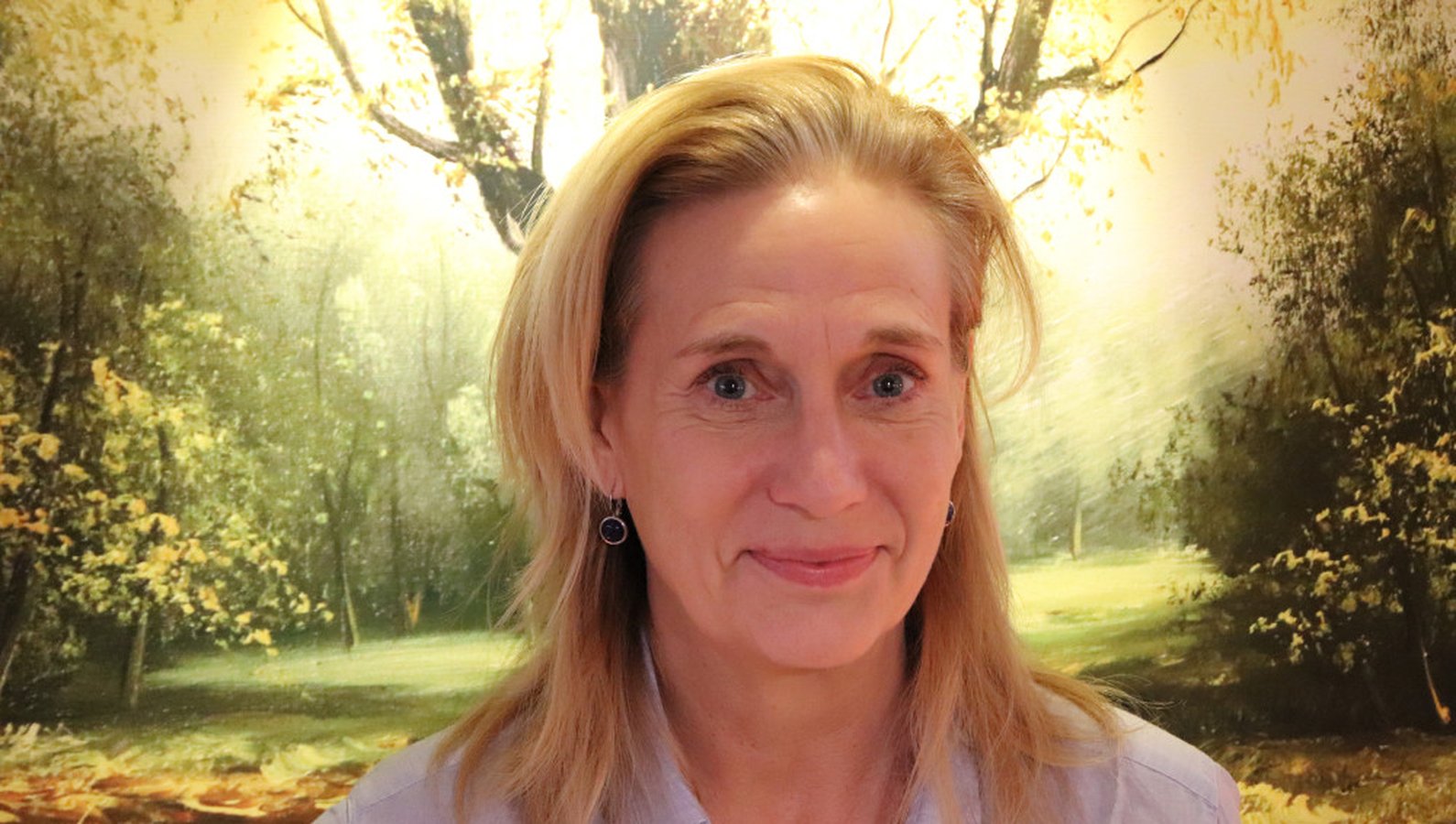 Four sub-studies
The doctoral thesis that is now being presented is the largest study on MediYoga that has been done in Sweden and consists of four sub-studies. The first compares patients with paroxysmal cardiac fibrillation who participate in MediYoga with a control group.
In the second major study, patients were divided into three groups: a MediYoga group, a group that practised relaxation using music, and a control group. The aim was to find out whether it was the yoga movements themselves or just the relaxation that had an effect.
The results of the first study held true here as well. Patients in the MediYoga group felt that they got to know themselves and their bodies better while their values improved.
- MediYoga reduced their anxiety. One patient said he loved going to the opera, but hadn't done so for a long time for fear of having a flicker attack. But thanks to MediYoga, he dared to go to the opera again and was able to use deep breathing and yoga exercises.
The third study is an in-depth interview with twelve patients about the impact of MediYoga on their lives.
- One woman explains that she is no longer afraid because she knows what to do when a flicker attack comes. A man says he has been symptom-free for three months.
Gender differences
Previous research on paroxysmal atrial fibrillation shows that female patients have a lower quality of life than males. The reason for this is not known, but it is known that women consistently feel palpitations more and are more likely to talk about their symptoms.
In the fourth study, Maria Wahlström therefore wanted to find out whether there were any gender differences in the participants' experiences of MediYoga. And there were: all participants experienced positive changes, but the men consistently felt better than the women.
Sweden is at the forefront of bringing MediYoga (a registered trademark) into healthcare and it is offered in 240 healthcare facilities across the country. Among other things, the method is used for back and shoulder pain, stress and fatigue problems, but also after cancer treatment or a heart attack.
But Maria Wahlström is not satisfied yet. She will continue researching MediYoga.
- There is a need for larger studies and longer-term studies in different parts of the country," she says.
Maria Wahlström
Age: 56 years.
Lives in Stockholm.
Family: husband.
Do: Researcher, lecturer at Sophiahemmet University. Teaches heart disease at undergraduate and specialist level. Has worked clinically as a nurse for 30 years.
Interests: yoga and our farm on Utö.
Doctoral thesis "Effects of MediYoga in patients with paroxysmal atrial fibrillation".
Facts - paroxysmal atrial fibrillation
Proxysmal atrial fibrillation affects about three percent of the population, mainly the elderly.
It manifests itself in the form of attacks when the heart races and is not dangerous in itself, but if left untreated it can lead to heart failure and stroke.
The standard treatment consists of drugs, electric shocks and ablation - burning away nerve fibres in the heart.
Text: Inger Sundelin